Pearl Rope Necklaces - Christmas Gifts
Pearl Rope Necklaces A Very Fine Christmas Gift
I am very, very fond of pearl rope necklaces! Of all the types of necklaces available, ropes are the most versatile as they can be worn in so many ways. Wear them as a single strand and they make you feel royal.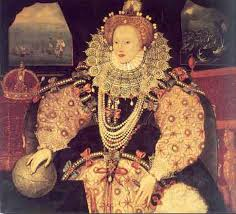 Queen Elizabeth the First didn't so much wear pearls as festoon herself in them and Coco Chanel once said: "A woman needs ropes and ropes of pearls!"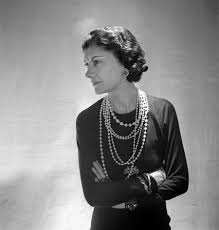 A pearl rope can be worn doubled or wound round the neck as many times as it will go. You can knot it: if it is a really long rope (90 inches), try doubling it and then knotting it three times – once in the middle and then with a knot on either side of the central knot. If you are really extravagant and are lucky enough to have two pearl ropes, perhaps of different colours, try twisting them together and fastening them round your neck with a necklace clip. The effect is very dramatic!
My very special favourite is the black pearl, sometimes called the Peacock pearl because of the variety of colours that they can show. The most famous black pearl ropes in history are the "Hanoverian Pearls": six ropes of very large black pearls that once belonged to Mary, Queen of Scots.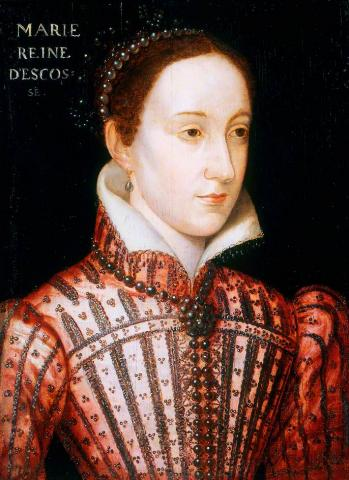 Here she is, wearing one of the ropes with a single knot. I think Coco Chanel would have approved!! The Hanoverian Pearls are now part of the Crown Jewels. When Mary was forced to abdicate from the throne of Scotland, she lost the pearls and many other priceless possessions. She protested about the loss of the pearls as they had been a wedding present to her from her husband, but Catherine de Medici and Queen Elizabeth I both wanted these beautiful gems and in the end, Queen Elizabeth claimed them. I have a lot of sympathy with Elizabeth I – after all, Mary, Queen of Scots had been caught, red-handed, in a plot to have her cousin assassinated!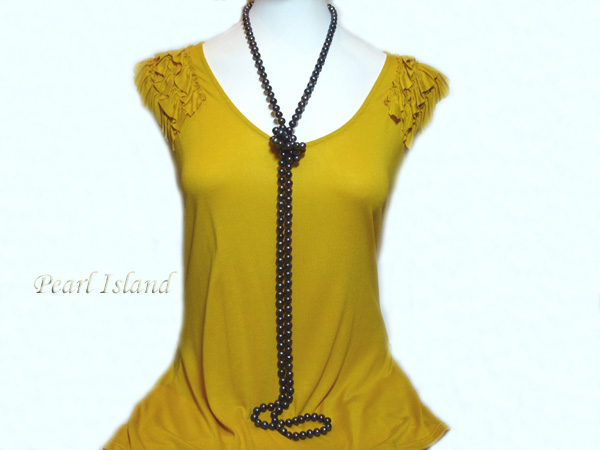 A rope of pearls, black, white, pink, round or those lovely, irregular baroque, potato, keishi or biwa gems would make a really sumptuous gift to receive on Christmas Day and, just think – you don't have to lose your head to get one.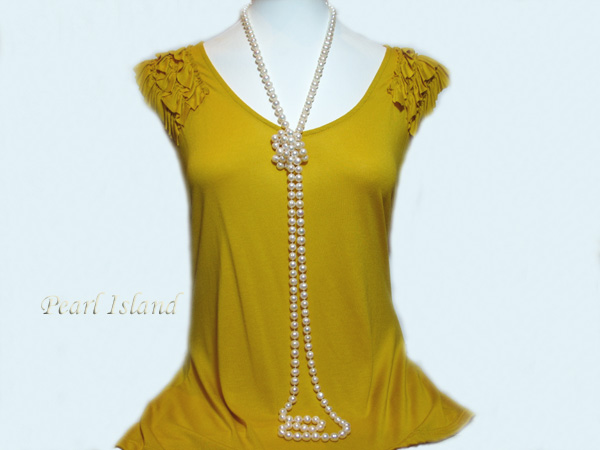 At Pearl Island, we design and stock large choice of long pearl necklaces in much more modern styles, like our baroque and oval pearl necklaces in green, pink, turquoise, or blue to name but a few colours.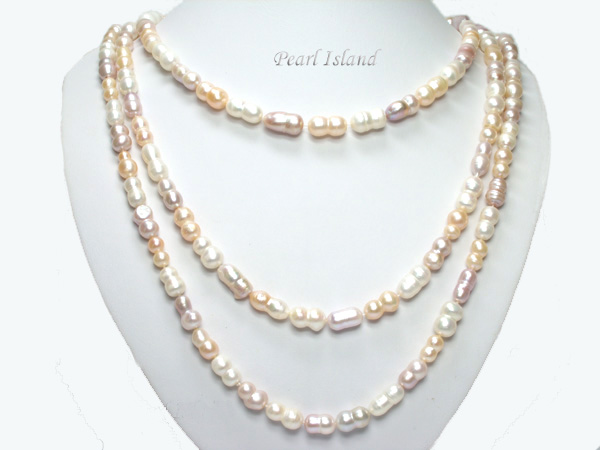 Posted On: 21/10/2014
Comments (0)
Your Name:
Email:
Comment:
Note:

HTML is not translated!
Enter the code in the box below: