Pearl Pendant and Drop Earrings
Pearl Pendant and Drop Earrings
Through the ages, pearls can truly be said to have become "all things to all men". These lovely gems are heavy with symbolism and have been adopted by many different cultures as symbols of purity, fertility and also power and authority. A Japanese legend tells us that pearls were the tears of mermaids, nymphs and angels. In India, China and Japan, pearls play a legendary part: who has not heard of the Chinese Dragon who wears a pearl under his chin? In early Chinese culture, the black pearl was thought to symbolise wisdom and it was thought they were formed within the Dragon's head. To win these pearls, the Dragon had to be slain. Poor Dragon! One Persian legend tells how pearls were created when a rainbow met the earth after a storm: any imperfections in a pearl's appearance were thought to be the result of thunder and lightning.
The pearl teardrop is surely the most enigmatic of gems. Pearls are the supreme gift for weddings as they also symbolise love. Pendant pearl drop necklaces and pearl drop earrings make a precious and fitting gift for brides and bridesmaids, too. Who can forget the "Girl with the Pearl Earring"?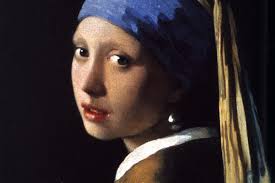 Maria Fyodorovna, Empress of Russia, was heavily adorned with pearls and the teardrops in this set of jewellery are stunning: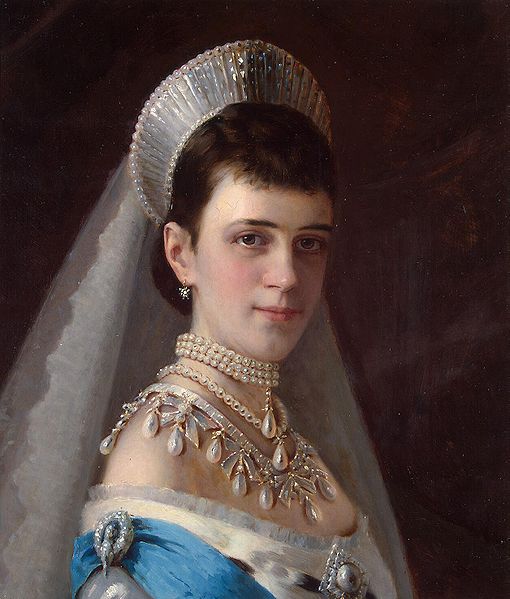 The teardrop shape is, above all, delicate. A single pendant tear pearl worn round the neck clearly says "I am beautiful. Wear me and you will be beautiful, too."
Here is a picture of Mary Tudor, wearing what is now known as The Mary Tudor Pearl. This supreme gem was bought nearly ten years ago for £155,000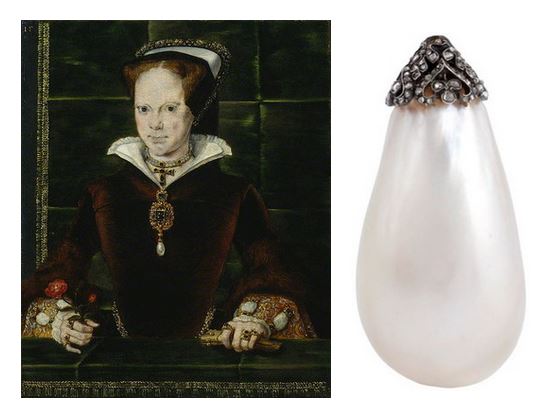 It wasn't only women who wore pearl earrings. In Elizabethan times and in the times of Charles I of England men also wore pearl earrings and perhaps the most iconic image of this era is of the fashionable gentleman wearing – in one ear lobe only – a single, perfect pearl. Two of the most famous men in English history are shown wearing these. Sir Walter Raleigh is shown wearing what looks like a pearl drop of great size: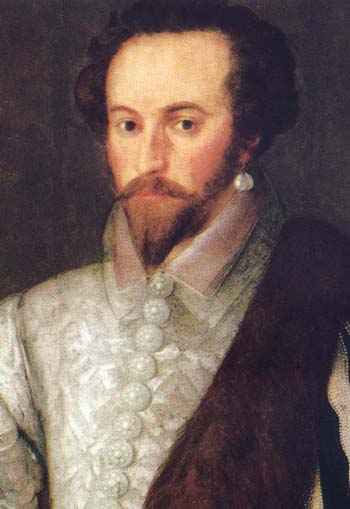 Somehow, the pearl only serves to make him look more masculine and men were certainly not considered effeminate if they wore jewellery like this. King Charles I of England was also known to be fond of wearing a single pearl in his ear. Here he is when he was still the Prince of Wales: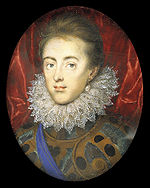 . . . And here he is again when he was King , wearing the same pearl earring.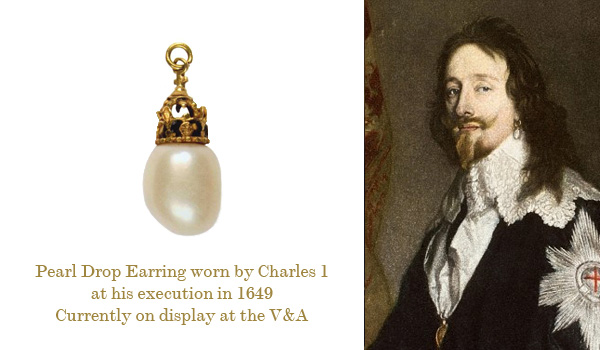 King Charles was wearing this teardrop pearl when he was executed for High Treason in 1649 and it is amazing to know that it has survived to this day. After his execution the pearl was removed from his ear and was given to Hans-Willem Bentinck, Ist Earl of Portland. It has been handed down through the generations and is now in a private collection. It was recently exhibited to the public at the Victoria and Albert Museum in their wonderful exhibition, "Pearls".
A pearl pendant set of necklace and earrings need not cost a king's ransom, however, and a Christmas gift of delicate "angel's tears" would be a joy to open, wear and cherish.
At Pearl Island, we make most of the pearl jewellery we sell. We can design and make jewellery to your specifications and have designed personalised pearl pendants which are popular for bridesmaids. So you see, there is no need to go out and slay dragons to get yourself some lovely pearls! Our White Drop Pearl Pendant and Earring Set (Product ID 020-11120WPS) is now on offer for £88.00 and the lovely, White Drop Pearl Elegant Earrings (Product ID 020-12060WEE), white gold plated sterling silver, set with a clear, white stone, are now selling for £45.00.
Christmas is nearly upon us so give the gift that, above all, symbolises love!
Posted On: 01/11/2014
Comments (0)
Your Name:
Email:
Comment:
Note:

HTML is not translated!
Enter the code in the box below: